This page was last updated on: April 23, 2012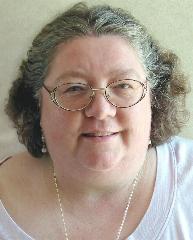 Leverstock Green,

Hertfordshire,

England.

Hi,

Unless you are new to using computers and the Internet, I expect you, like me, are being more and more troubled by Spam e-mails etc.  In order to combat this I have long installed excellent software - only increasingly as the software tries to keep up with repelling unwanted boarders, so it also filters out more and more mail which I DO want to recieve.  And I do greatly enjoy receiving messages from folk far and wide who either themselves had lived in the village, their families had at some time, or they are studying their family history.   If I can I will always help with information.

I daily check all my filtered out mail and rescue the interesting messages from all over the globe concerning Leverstock Green's history and its past residents.  Only I think sometimes I must overlook the odd message.  In an effort to try and overcome this, I have removed all the "E-mail" me buttons from the site and replace them with a link to this page.

If you wish to contact me, please complete and submit the form below.  I will try and get back to you as quickly as possible, usually within a couple of days.  I will then add your e-mail address to my "friends" list in Spamkiller so we can exchange e-mails easily from then on.

Please complete all the boxes as this will help me keep in touch in the future if I learn something which I think may be of interest to you.  ONLY - PLEASE ENSURE YOU ENTER YOUR EMAIL ADDRESS CAREFULLY ON THE FORM, & YOU ENSURE YOU GIVE THE NAME(S) OF THE FAMILIES &/OR PLACES UYOU ARE INTERESTED IN.  I have recently tried to respond to several queries, only to have my message bounced back, or I have used the wrong name.







Thankyou






Barbara Chapman






(9th July 2010)
WE CHANGED ISP AND CONSEQUENTLY  MY E-MAIL ADDRESS to BT A COUPLE OF YEARS AGO.   THEREFORE EVEN IF YOU HAVE CONTACTED ME BEFORE, VIA MY OLD FREESERVE ADDRESS, YOU WILL NEED TO USE THE NEW AMMENDED FORM BELOW UNTIL OR UNLESS I HAVE GIVEN YOU PERSONALLY MY NEW BT E-MAIL ADDRESS - SO -  PLEASE READ ON.







CONTACT FORM - PLEASE COMPLETE AND SUBMIT

YOUR E-MAIL ADDRESS:  PLEASE ENTER THIS CAREFULLY AS IF ITS INCORRECT I WON'T BE ABLE TO RESPOND TO YOUR QUERY (E.G. WRONG CASE, EXTRA DOT (.) OR SPACE  ETC.!)

PLEASE GIVE ANY FAMILY NAMES OR PROPERTIES YOU ARE ESPECIALLY INTERESTED IN

PLEASE NOTE, THIS IS NOT NECESSARILY YOUR SURNAME.

PLEASE SELECT ONE ANSWER FROM EACH OPTION CHOICE.

PLEASE INDICATE YOUR HOME LOCATION

YOUR COMMENTS AND QUERIES.

PLEASE REMEMBER TO CLICK THE SUBMIT BUTTON.


Destination email has been reset on the Submit button and will now come direct to my new adress.

THE LEVERSTOCK GREEN CHRONICLE

an in-depth history of one village in Hertfordshire UK.

Click to link to principle LG Chronicle web pages.